My friend introduced me to
Young Living Essential Oils
and I have to say they work!  They smell great and don't have any chemicals or additives.  I made a bunch of
Essential Oil
Rollers
 to create my "first aid" kit to use instead of OTC meds and so far so good. I haven't taken an Advil in since I started and I smell really nice ALL the time.
They are designed to fit 10 ml
roller
 bottles and will also fit 1 or 2 oz spray bottles.
Related Posts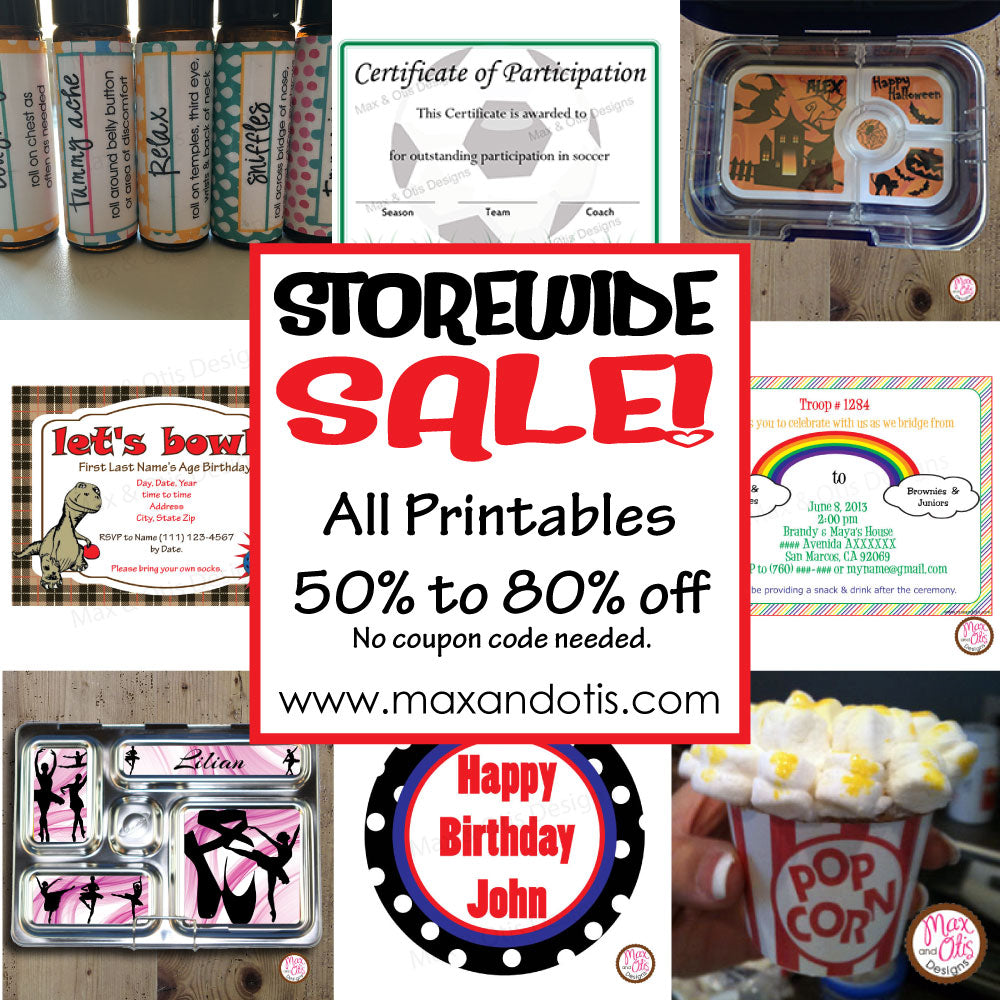 We're cleaning up our shop and (almost) everything is on sale!  Save 50% to 80% off on ALL printables so stock up now...
Read More